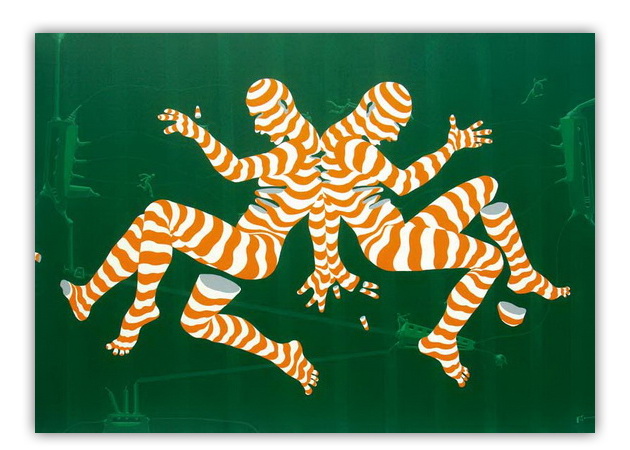 "One thing is sure, a great change of our psychological attitude is imminent, that is certain…because we need more… we need more psychology, we need more understanding  of human nature because the only real danger that persists is man himself, he is the great danger, and we are pitifully unaware of it, we know nothing of man, far too little. His (her) psyche should be studied because we are the origin of all coming evil."  C.G Jung 
"Man stands in his own shadow and wonders why it is dark."  Zen Proverb
I hesitated on writing a blog about the election- until now.  My hesitation was, in part, because I was in shock.  After my initial shock subsided, I began to be disturbed that I had been in shock at all to begin with.  This shock led me to believe that I was quite naive about what is happening in our country, especially in the middle of the country,  and that fact truly bothered me.
In the meantime, as Jung talked about the necessity of being able to hold the tension of the opposites, I found myself moving over the what I considered to be "the other side" of my own view point.  I visited websites and read articles that were not aligned with my own point of view.
Of course, from the other point of view, things looked exactly like my view but just from another perspective.
It is like those images that you see and are asked,  "What do you see first?  A woman or a mountain?"  From first glance you say, "Well, this is of course a woman's face!  Anyone can see that!"  But, upon trying to see where the mountain might be you say, "Wow, there is mountain.  How did I not see that."
As a Buddhist, I immediately went into trying to experience some kind of equanimity. I thought about the greatest dharmic truth being the truth of suffering.  I said to myself, "This is nothing new and suffering is endless- that is why where we are is called Samsara."  I also thought, "In the Great Perfection, all candidates, including the victor are perfectly placed in the Buddha fields, in fact, he is showing me something important about myself."  This, is also true. One taste.
But, what erupted after the election disturbed me.
I come from a political family.  Because of that, I have never really been very interested in politics.   One often tries to distance themselves from what surrounded them as a child.  This election changed that for me.
I found that my own ignorance/naivete was a part of the problem.  I did not know myself.  Because I do not know myself, I cannot claim to know you, either.
While it is easy to split the opposites in two and focus on demonizing one side, one person or another, that is not helpful for the predicament we find ourselves in no matter who you voted for.
This election has been profoundly polarizing.  Every single possible opposite has been split asunder: men and women, black/brown and white,  us and them, rich and poor, real news and false news, sane and insane.
This is dangerous.
Paul Levy, in his book DISPELLING WEITKO, says, "This collective psychosis or mental virus– which Native Americans have called weitiko- covertly operates through the unconscious blind spots in the human psyche, rendering us oblivious to our own madness and compelling us to act against our own best interests."
I am far more worried about these opposites being divided that I am by who is actually inhabiting, or not as the case may be, the White House.
These opposites and the massive gorge that separates them is a product of being years and years and years in the making.  I was naive enough to think that this gulf did not exist to the extent that it does.  I do live in California after all.
Jung talked about the fate of mankind resting in the ability for as many individuals to be able to hold this tension of the opposites as possible.
I, for one, am trying to do just this.  When I find myself swerving into one direction or the other, I bring myself back to an image of holding both.  I imagine that I am a great big woman who has the capacity to listen to both sides and develop compassion for both.  I am not always successful, but when I am, I deeply feel that I am contributing something, at least on a psychic level, to the ability for mankind to not completely destroy itself.
Copyright © 2017  Katharine Bainbridge MFT, All rights reserved.
*artwork by Manil Gupta "Love or Parish"
want more information or inspiration?
SaveSave