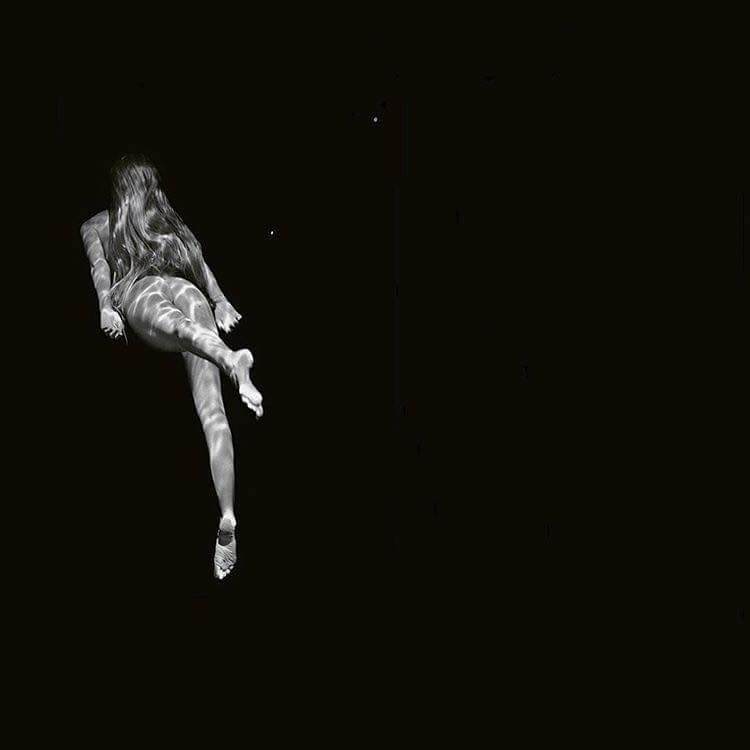 "Don't it always seem to go that you don't know what you've got 'till it's gone." ~ Joni Mitchell
Lately I have thought about the eclipse that passed over the United States this past fall.  I have thought about how complete darkness was experienced, in the middle of the day, for some parts of our country before the light returned.
So much has occurred since then- since that total eclipse;  and there are very few people that I speak with lately who don't feel a sense of profound concern about our fragile democracy.
This is a dark night of the soul for America.
Awakening, it is said, can only occur after a dark night.
One thing that I do know about human beings is that it is very often when we fear that we are going backwards that we are actually being asked to go much, much deeper. We are going deeper into a wound that has already existed.  We must walk through it, feel it, experience it, surrender to it, and survive it in order to truly become a different and more evolved human being.  This demands courage.
Patriarchy likes to see things evolving in a linear fashion. Progress.  The truth is that we actually live in and  experience cycles.  Women live cycles.  Women are not "heroic" about time.  Every 28 days or so we surrender to darkness and blood.  We surrender to matter.  These cycles become a part of lives.   Anyone who studies astrology knows that issues that we had at one point of our life can return in a different fashion later on in our life.  How can something that we experienced as a child be perceived with more maturity and ability to feel as an adult?  How can we take the wounds of our past and transmute them into wisdom and compassion for both ourselves and for others?  After all, wisdom most often comes out of pain and the willingness to learn from it.
When couples come to me due to marital issues, they can often find, to their shock, that they have actually married one of their parents.  It is often the parent that they have had the most difficulty with.  Men can marry their fathers and women can marry their mother.  The Universe doesn't give us a pass.  If we are willing, we are asked to look deeper and to change.
What we could not escape as a child, we can choose to work with as an adult.  For some adults this means deciding to leave a marriage.   For others, most others, people choose to use the situation as a means to grow up and heal vis. a vis. the relationship.  This can be one of the greatest gifts that a marriage can offer to us.
Experiencing difficulties in our lives doesn't necessarily mean that we are "going backwards."  It means that we are actually going deeper.
When it feels as if we are going backwards as a country I think, "No, we are being asked to take a deeper dive.  We are being asked to tell the truth.  We are being asked to realize just how precious our Democracy is.  We are being asked to confront power dynamics, sexism, racism and tribal polarization.  We are being asked to confront our deep national shame that our country was built upon the backs of human slaves. We are being asked to see where we have violated others rights and fallen asleep and forgotten to remember that "we the people" hold the power to change things.  We hold the power.  Thousands of years of patriarchy had us believe that there is an authority other than ourselves and as Gloria Steinem has said, "The answer is not going to be found in looking upward to a father who is in authority."
When men and women come in to see me because their husband or wife has been unfaithful, it is hard for them to look and see how they might have some responsibility in the betrayal.  It is painful to see that betrayal often begins with where we begin to betray ourselves.
When we blame others we maintain an addiction to victimhood.  Taking personal responsibility by looking and owning ones own shadow is not easy, but it is what is required to grow and to change.
I believe that this is true for America right now.  As a country, it is as if we are in a very bad marriage and it is horribly confusing.  We are looking for the root cause.
If we are to grow, we can no longer blame.  We must look.  We must look at America's shadow.  We must look at the darkest truths of America's soul.   The President of the United States, in my very humble opinion, is unmasking the collectively  agreed upon persona that Americans have hidden behind since WW II.  We may just need to discover that we are our own government.  Perhaps, right now, we need to stop externalizing leadership and what leadership is. Perhaps we will come to find out that our society is Basically Good no matter what corruption and disarray our government is in.
Lucifer means "Light Bringer."  Where we project the "devil" is where we might just find something important about ourselves.  Where that light tends to land is something that we clearly have no control over.  It is unnerving.  When things are illuminated we see the dirt.
Please remember that the closer to dawn (awakening) we get, the darker the night is.  At the other side of that darkness the sun begins to rise .   We must take the long view.  If you have a particularly hard time seeing in the dark, ask for some help.  Walk with each other and have conversations.  We are all in this together.  I believe in us.
I know that change can only occur when one turns and faces what has been in hidden from oneself and American society is in a deep dive into its shadow.  Let us all be conscious of this and what we choose to split off and have others carry for us.
It is only by facing what has been in the dark that one can truly become enlightened.  Denying this essential truth is a very painful game of "hide and seek" that we will continue to play.   I do not believe that any good can come from active denial and avoidance of the truth.  It doesn't work for individuals and it won't work for a society.
When we realize that the way that we have been operating is no longer viable nor sustainable, then we must think out side of "norms".  This is where there is open space to begin to imagine brand new ways of being.
May I offer an inspiring documentary?  https://www.tomorrow-documentary.com .  Watch and let your mind open up to new ways of being in community, government, education, finance, and food production.
Copyright © 2017  Katharine Bainbridge MFT, All rights reserved.
SaveSave
SaveSave
SaveSave
SaveSave
SaveSave
SaveSave
SaveSave
SaveSave
SaveSave
SaveSave
SaveSave
SaveSave
SaveSave
SaveSave
SaveSave