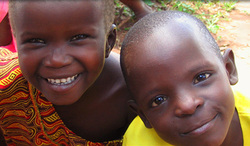 There are many indications published that express the view that although we are seemingly more connected viz a viz social media, that in fact, this "seeming" connection is erroneous.
In a world of sound bites, rapid speech, tweeting and the like, we have developed the illusion connection.
A few years ago on my way to a retreat, I met a women in a cafe who was from a small town in Poland. She told me that when she was a small girl, her village did not have telephones. Obviously, what this meant was when someone needed to communicate with someone else they had to visit their house OR run into the them at the local market. She told me that in her village this created a sense of trust , warmth and friendship between members of the community. It was rare that someone visited another's home with their hands empty- so the experience of generosity and warmth was constantly being expressed.
In the 1970's telephones arrived in her village. She explained that while everyone was fascinated by this new technology, at the same time, over time, obviously, people stopped visiting each others homes.
To drop by a neighbors home to ask for help or to communicate began to end as people were able to just "pick up the telephone." She went on the describe that it did not take long for gossip to increase. As people were not in the presence of one another, curiosity and paranoia began to develop. This resulted in more gossip and as she expressed, actual fear of one another.
Often with social media as well as the larger media we are basically hearing gossip. Even if someone posted their own photos or tweets. We are hearing the gossip of our own minds.
Inherently, there is nothing wrong with gossip. We all do it and in someways it can form the glue of communities. But when we begin to distort our lives and our feelings to create our own gossip- we then begin to develop a much larger problem. We are alienating ourselves not only from our own selves but also from others.
A good human society begins with two people. A good honest conversation with a friend can unburden our hearts and minds and bond us to another human being creating genuine good feelings. These feelings have a ripple effect on our connections throughout our day.
Reality is not about misery and our own defectiveness. Nor is reality about our desire for perfection in our lives. Somewhere there is a balance. The Buddha said that there is a treasure in us to be discovered. Wisdom and kindness are just waiting to be awakened and expressed. We experience this treasure by sharing ourselves with others in meaningful, open, vulnerable and honest ways. We begin to feel more alienated when what we share is only seen on a screen. This is like talking to ourselves all day long. We lose a sense of "other", of community, of society.
Find someone to take out for coffee today. Talk about the latest book that you read. Share a recipe. Offer a kleenex. Open your heart to another REAL life human being. This is where a good human society starts.