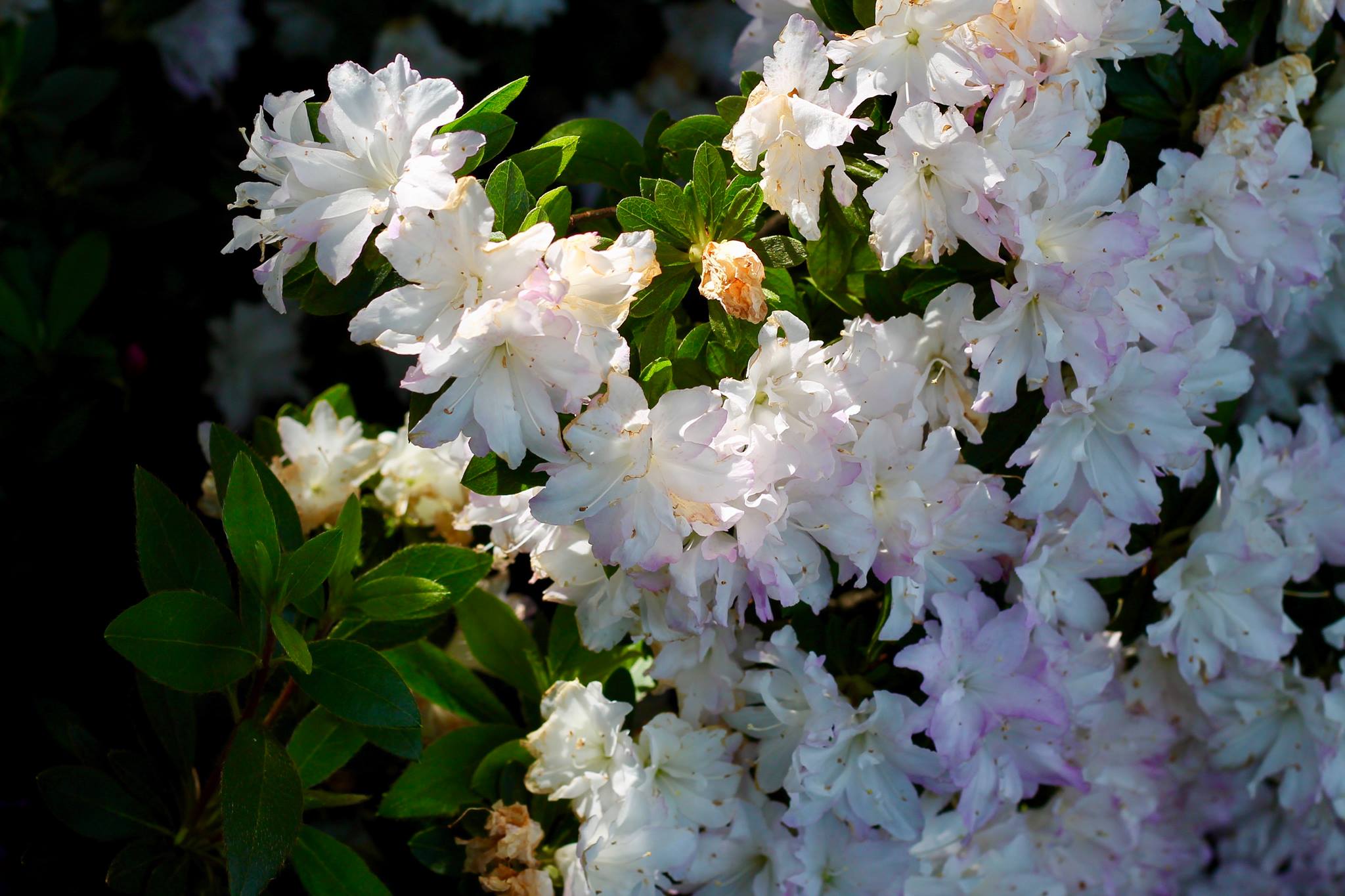 (photo by Katharine Bainbridge)
In 2010 I left Los Angeles to go on a pilgrimage to the sacred sites of the feminine in Tibet and Nepal.
My first night in Tibet I had a dream. In the dream, I saw the Goddess touch the hand of a woman. While dreaming, I thought to myself, "This is like the Sistine Chapel, but instead of God touching the hand of man this is the Goddess touching woman. Still dreaming I thought, "This is creation." I then saw a mandala with many symbols, numbers, triangles and circles- the sacred geometry of the Goddess. The dream was awe inspiring; it was also was a very powerful opening to my pilgrimage.
While in the middle of my pilgrimage I visited a Tibetan Buddhist nunnery high up in the Himalayas that was quite seriously veiled from the rest of the world. After walking up out of a valley, following some goats and other Tibetan families up a hill, I heard the familiar song that is sung to Guru Rinpoche. I was thousands of miles away from Los Angeles up in the Himalayan mountains and I was able to recognize the song that the nuns were singing. Hearing this song is an example of the kind of powerful synchronic events that one can experience in the timeless groundlessness of travel.
I entered the main shrine room and it was filled with Tibetan nuns chanting. The now familiar pungent smell of burning butter lamps filled my nostrils; I had to pinch myself with disbelief that I was actually sitting, singing and practicing with Tibetan Nuns. These nuns, of all ages, were surround by massive images of female deities covering the walls. As I got up to look more closely at these ancient images that were painted onto the walls, it struck me like a wave of grief that I did not grow up in a culture where I saw images of myself painted onto walls in any sacred or power filled ways. It was a deeply moving experience for me. I felt so safe. This nunnery was a welcome change from also witnessing, in Lhasa, very young Chinese men walking around with machine guns while grey haired and physically fragile men and women minded their own business performing their prostrations. Tibet is a vanishing world.
I experienced the highest of highs practicing in caves were Yeshe Tsogal practiced and become the first enlightened woman and I also experienced the lowest of lows after literally became ill and vomiting (because the energy was so intense) in Nepal at the Dakshinkali Temple- the Temple of Kali.
My trip included many surprising encounters both good and bad as well as within myself and without. By far, the most powerful was with Nepalese Shaman Aama Bombo.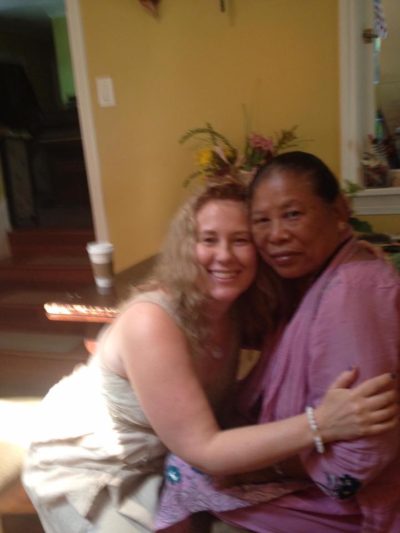 When I met Aama, I had absolutely no idea who she was. I had no idea that she was actually one the 13 Indigenous Grandmothers. I thought that she was a Nepalese woman who happened to practice Shamanism and I wanted to learn from her. Through my time spent with Aama both in Nepal and while she visited the United States, she lovingly encouraged me to watch her work and to pursue my own healing abilities and to help others beyond traditional western psychotherapy. Through her translator she told me, "Of course you can and will do this, too. You will have to study hard." Study hard I did and still do; I continue to learn as much as I can whenever and wherever possible. I am so grateful to her for recognizing me and for encouraging the awakening of my own healing gifts. My time with her was a kind of act of creation and it occurred from woman to woman.
How these Grandmothers came to be is an interesting story. It really comes down to one woman, Jeneane Prevatt whose doctoral studies took her to the C. G. Jung Institute in Zurich, where she became interested in the contributions of indigenous cultures. The Grandmothers are gathered from all over the world. Aama just happens to be one of them, and I was fortunate enough to have had a way to meet her through a friendship with another practicing shaman who had studied with Aama for years.
All of this being said, seven years later, I am still digesting the profundity of my pilgrimage.
In a statement from The International Council of Thirteen Indigenous Grandmothers they say,
"We are deeply concerned with the unprecedented destruction of our Mother Earth: the contamination of our air, waters and soil; the atrocities of war; the global scourge of poverty; the threat of nuclear weapons and waste; the prevailing culture of materialism; the epidemics that threat the health of Earth's peoples; and the destruction of indigenous ways of life. We believe that the teachings of our ancestors will light our way though an uncertain future. We join with all those who honor the Creator and all who work and pray for our children, for world peace, and for the healing of our Mother Earth."
This May find a most special way to honor the Earth and the feminine. May is the month, in the United States, where we celebrate Mother's Day.
This issue of healing the feminine comes up over and over and over again with the women that I work with. Why? Because it comes up again and again within myself. Over thousands of years of Patriarchy demands this healing now.
Aama heals through the energy of Kali. I feel that, like my dream in Tibet, it is the Goddess who was touching her in order to touch me in order for me to touch you.
Women create when working and being together. I also think that we know, deep down inside, that without helping and pulling each other up as women that there is no way to survive.
Let us women find unique ways to work together.
Be well in the month of May- the month that we celebrate our personal mother. Do what you can to assist in healing yourself, each other and this most precious and profoundly magical planet of ours.
IN HONOR OF THE GREAT MOTHER
May Affirmation: The planet is a living body. I am a living body. I am a part of the Earth and she is a part of me. I treat both with loving respect and regard so as to insure a fortunate future of humanity.
Copyright © 2017  Katharine Bainbridge MFT, All rights reserved.
SaveSave
SaveSave
SaveSave