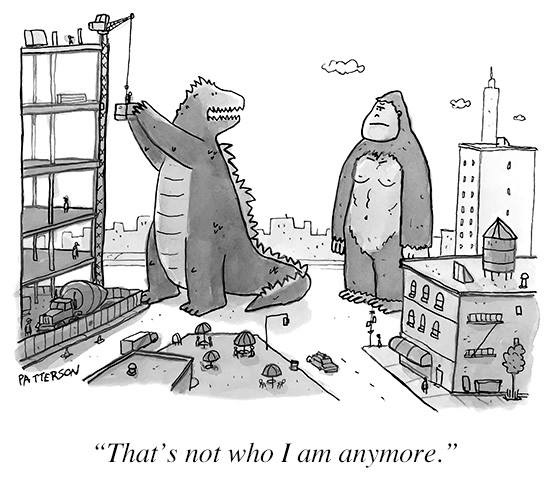 I had a friend in college who told me that she had been a vegetarian for 10 years before her family stopped serving her meat. The person whom she had become while away from home took longer to register with her family than the person they had known before.
Sometimes I feel this way about myself. Do you?
I just returned from a retreat in Colorado. I spent the better of 12 days relaxing with my own mind meditating. Since I have been a meditator for nearly 25 years, when I sit on that cushion my mind is happy and feels like it has come home.
It wasn't always this way.
I used to wonder, "Whose crazy mind is this anyway? And, who wants to spend any time with it sitting in silence?" I used to sit on the cushion and imagine going shopping and thinking of all of the wonderful things I could buy if I could just get off the cushion and into a store.
The funny thing is, I am not like that anymore, in fact, I am the opposite. What I have discovered is that I no longer think about much of anything on the cushion except being present with my body and my breath. But, when I returned home from retreat this time, I felt bored. This is the kind of boredom that beginning meditation students feel. I am used to the boredom of doing nothing on retreat now, but not the spacious mind that I bring home with me and the habits that I use to fill up that space.
For example, after returning from retreat my husband and I found ourselves binge watching certain television shows. I thought, "Well, this really isn't any different from meditating- I am just meditating now on Ru Paul's Drag Race instead of my own breath." SIGH.
It is as if my habits did not get the memo that I actually don't really enjoy this any longer. I watched the hints of my mind try to return as if they were saying, "HEY! Remember me! You enjoy doing this, don't you?"
But, the honest response is, "No, I actually don't enjoy this. In fact, it feels a bit repugnant to me." My habits had not caught on with my retreat processed mind.
This is the way it is. We change. We are changing. There is no greater truth than the truth of change and impermanence. But we feel a kind of lingering haze or odor- a kind of hangover from our habits or who we have been. It can be unnerving.
C.G. Jung once said that "All true things change and only that which changes remains true."
Allow for change. You don't have to look backwards. The past is gone. Who we were yesterday is no longer. This is good news. We can and we will change- even if our habits would prefer us to stay the same.
Every opportunity is life asking us to take a chance- to be open to changing. The seasons do it.  We can too. We can trust this brand new open space.