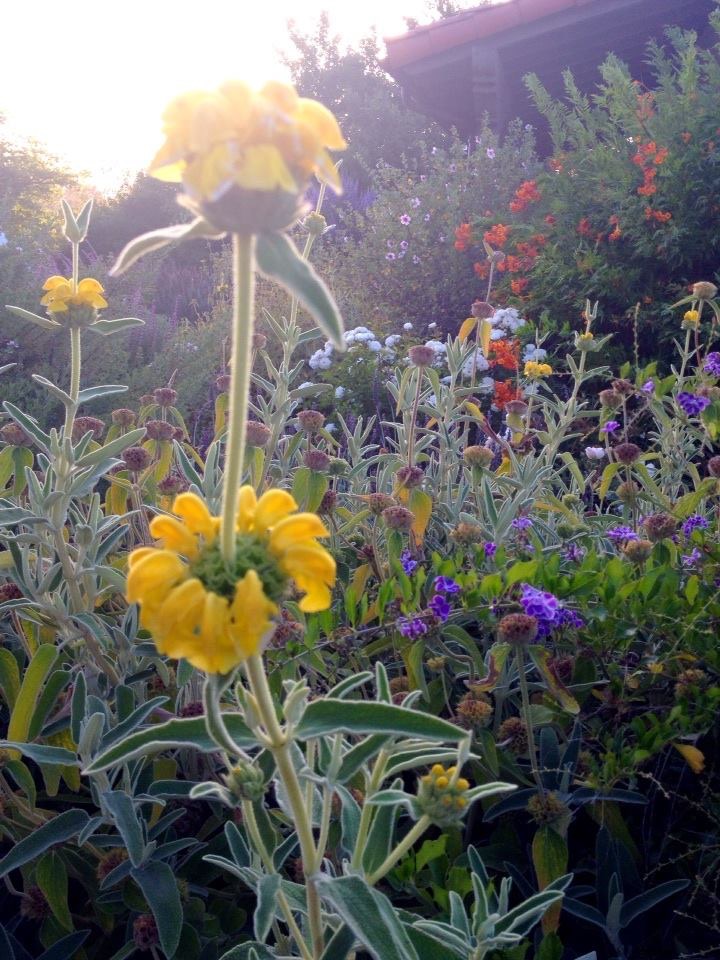 It's HOT here in Southern California. Two days ago it was nearly 112 degrees! Summer is most definitively upon us.
Do you feel the heat? The energy? The increased activity?
Did you know that summer is a natural yang season? Yang energy is attributed to the masculine principle. This makes great seasonal sense since the masculine principle is, as an archetype, associated with the sun.  Yesterday the sun was at the Solstice- the longest time of sunshine in the year.  It is said that people actually experience fewer viruses, such as the flu, in the summertime because the "father principle" is so present.   Some believe that it is this feeling of "safety" that the sun provides that allows our immune systems to be more robust.
In Chinese medicine, summer belongs to the element of fire. Once again, fire is symbolic of maximum activity or greatest yang, which means this is the time of heat and moving outward in nature and we, naturally, move outward into the world.
This brings me to the importance of the third chakra and why healing and balancing it is necessary in our lives.
The third chakra is located in our solar (sun) plexus.  It is associated with our ego identity and the color of this chakra is yellow.  The purpose of this chakra is transformation.  The basic rights that are attached to the third chakra are those rights that are connected to being able to act and be an individual.  As Joseph Campbell said, "The privilege of a lifetime is being who you are."  This is a third chakra statement.
Basic issues of the third chakra are linked to issues surrounding:
Energy
Activity
Autonomy
Authority
Individuation
Will
Self-Esteem
Shame
Our ability to be proactive
and most definitely our POWER!
Remember back when you were a kid.  Remember how incredibly independent you felt in the summer time? School was out and it felt that the days lasted forever. Back in the day when children were allowed to roam free in neighborhoods, we played outside until dinner time. Summer was a time of freedom and endless possibility to experience confidence and autonomy.
The developmental formation of the third chakra is the age of 18 months to 4 years old. In this stage of development we are developing autonomy, language, impulse control, mastery of holding on and letting go, toilet training and defining who we feel that we are.
Children at this stage need appropriate discipline, but they also need support in their autonomy. They especially need confidence and encouragement as well as loads of time to PLAY.
When and if we experience trauma in this stage of development we wonder what happened to our power? The theme of "lost power" seems to follow us around.  We spend a lot of time wondering how to get our power back. It is natural and healthy to use our life force energy to move forward in our lives. This inclination to use our power in the world is a natural outgrowth of thriving. It is NOT instinctual to curtail our own expansion, even if we are naturally introverted.  It is, however, instinctual to protect ourselves if we fear harm.  Blockages and damages to this energy center can create situations where we are constantly blocking ourselves from harm when there might not actually be any harm.
If there is a trauma at this stage we may fear authority figures, we may also find the need to punish ourselves when we make even the simplest of mistakes. The third chakra is the chakra when it is blocked or not balanced that easily experiences shame. Shame creates a wedge of fear that blocks us from our own natural expression in the world.  If this is true, we may be afraid to venture outward. Afraid of making any mistakes, we won't venture outward.  If we keep ourselves small and limited we never experience the self esteem that comes with the adventure of going "outward" in the world. If there was severe abuse we may even feel as if our will is actually broken.  Our self esteem may feel beyond repair.  When we feel balanced in this chakra, life is a class room. We never really make a mistake, we only try and fail and learn to try again.
A damaged third chakra shames us for not being perfect- this prevents us from even trying yet again.
When the third chakra is open, it is focused and directed. It the energy becomes excessive we can become dominating or obsessive.
When this chakra is deficient, we may feel weak and aimless.
Sometimes we feel that some of these negative attributes are just "who we are." This is so far from the truth! You may have some healing to do.  In healing this chakra, the energy of fire must be built up slowly.  This is possible, fortunately, through exercise and keeping commitment to being in our bodies and sweating-the natural byproduct of producing heat.   By tending to the fires of our own desires and goal we stoke the fire of self esteem and mastery.  Knowing what to hold and what to let go of allows us to feel powerful.  Like toilet training, it is a big deal to let something go and not hold on.  This is knowing what to accept and what to reject.  We instinctually know, in our gut, what is right and what is wrong.  The solar plexus is a network of nerves in our gut.  It truly is our second brain.
If we need to stick to plan or routine that increases our feelings of power and control and boosts our self confidence.
A longer piece of therapeutic  work may be to confront the debilitating demon of shame.
In any case, summertime is a wonderful time to focus on healing this area in our lives.
I would LOVE to help you heal. Come on in and see me.  I am around all summer long.  I will be stoking the fires of my own creative self will and finding new and creative ways to exert my power and play in the world!   JOIN ME!