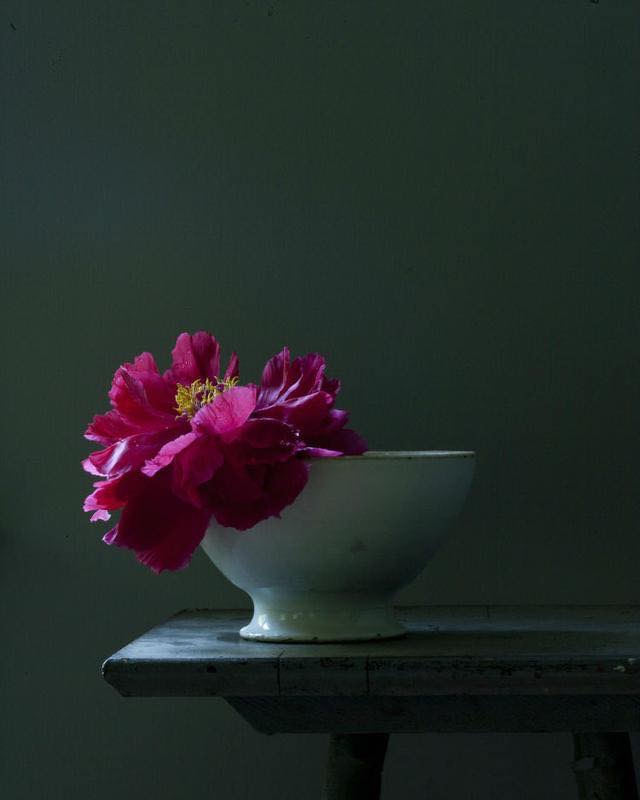 "Nothing we see or hear is perfect.
But right there – in the imperfection
is perfect reality."
Shunryu Suzuki
For most of us, one of the things that can happen  when we are unable to accept ourselves and our "messy" lives is the need to have control.   Having any control over reality is a complete illusion.   It just isn't ever going to happen.  Control and needing to constantly have control is not understanding reality.  Perfectionism is the byproduct of this confusion.  Perfectionism is a form of inflation- in that moment we think that we are god.
This fear of not having control/losing control is none other than our own fear of death.
Death is terrifying.  The fear of not existing is unbearable. The thought of others not existing is unbearable.  But, the truth is that permanence does not exist.  Everything is changing.  Things are constantly arising and dissolving- like our breath.  We inhale- something new.  We exhale- something old.  Over and over and over again- this is cycle of life.  This isn't a personal insult- it is the truth.
Many of us actually "hold" our breath.  We don't breathe.  We actually aren't breathing.  This is how we relate to life.  If only we could "hold" it- "capture it"- "freeze it"- we might be o.k.
Unfortunately, this doesn't work either.  "Holding", "capturing" and "freezing"- is actually against this natural flow of life.
What is it that wants to "freeze" and "capture"?   That is a bit of a loaded question.  But, to make things simple, let's just say that it is something called "me" or ego.  Which, by the way- is the ultimate illusion.  It is an illusion that spends SO much time, energy and suffering trying to prove that it really does exist.  Like a child or a dog- sometimes negative attention is better than no attention.  If we don't pay attention to ego- we might realize that we don't actually even need it.
It is like an odd game that we are playing with the world.  Instead of being directly with what our experience is- good, bad, indifferent… we try to be the director of the play of life.  "This goes here!"  "That goes there!"  "She belongs HERE!"  "He doesn't belong THERE!"  This is the definition of insanity.  And yet, this is the game that we play all day long.  It is exhausting.
Not only is this game exhausting, but it also takes us right OUT of life.
Close your eyes.
Feel your body.
Feel the breath in your body moving in and out.
Feel the texture of your breath.
Listen to any sounds that are occurring near you.
Breath again.
Relax.
What does this moment taste like?
What is the feeling in your body?
Breath again.
Listen to the sounds near you.
In this moment, this one moment, if you can be present…. all is well.   There is nothing to change. There is no problem.
Breath again.
When I close my eyes I hear the birds singing outside.  There is a perfect harmony of sound.  Although there are several different birds singing, there is no problem with the natural orchestration. It all fits.  This sound.  That sound.  This pause.
Life is this way.  It is so simple that we make it complicated.  This is the game the ego likes to play.  It is kind of cruel game, in a way, because it takes us out of appreciating what is.  When we cannot appreciate what is- then whether we are living or dying becomes irrelevant.  Why?  Because we are missing out on the very life, the only life that we have,  the one that is happening right now.
There isn't a problem with what is happening.  Even when life is complicated, as it will be, we don't need to complicate things further by imposing our own direction on top of it.
We don't need to fear the truth of our lack of control.  We all have it.  Some of us have it much more than others do, but, fundamentally we all have our own version of it.  We all have our own version of fixation and wanting to freeze life.
Try an experiment.  Try to experience today as it is- not as how we want for it to be.  We don't need to add yet another brush stroke on the canvas of the world.  We don't need to buy into the illusion that one more color on the canvas will make things perfect.
Even if things are really shitty right now, that is what is occurring.  As Pema Chodron says, "Even a pile of dog shit is a feast for flies…."  It is our perception, acceptance and willingness to just BE with our world that makes the difference that we imagine we might have if we could just try to control  it.