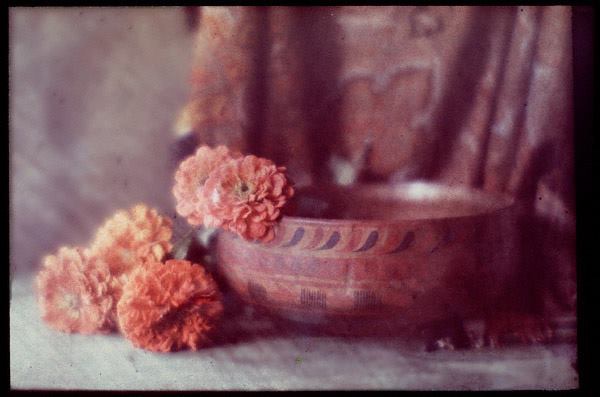 For some of us, the word "ritual" conjures up images of magic or some culture or strange tribe that to us "moderns" might seem backwards.  We might even believe that a ritual is something that is only done within a religious context.  One way to think about a ritual in a modern sense might be this way: a word that rhymes with ritual is HABITUAL.  We can think of a "ritual" this way- that it is a habit that is performed daily, weekly, monthly or annually.
We can have rituals in the morning, during our lunch break, getting ready for bed or weekend rituals.  Often people develop rituals on their way to or from analysis. Some people notice  that they begin to think about their session several hours before they actually get into their car.  They may drive to purchase coffee at the same location or stop off at a park for reflection.  Rituals are way of creating order within chaos.  A ritual is a container to experience something, for a moment, that interrupts the "normal" of the day, month or year.
Many spiritual paths encourage the use of daily rituals.  We might take time in the morning for prayer and/or meditation.  We may read inspirational texts.  We may focus on an aspiration for the day.  In the evening we may take time to reflect on our day.  We may look and see where we could have done better, celebrate our victories or need to ask someone for forgiveness or even forgive ourselves.  Developing this kind of simple ritual helps to provide meaning for a life that can otherwise feel void of meaning and connection.
Seasonally, many of us are utterly disconnected from the rituals that were performed by our ancestors. Some of us practice rituals that our ancestors engaged in but they may feel meaningless or lacking in personal feeling.
A ritual is an archetype.  Ritual is an energy that demands attention to it.  Why?  Because without conscious creation of a ritual, the archetype of ritual will begin to use YOU instead of the other way around.
Let me explain. Looking at my iphone is a very guilty pleasure  of mine- as is looking at social media.  In many ways, if I am not careful, electronics can become my "ritual."  The issue is not so much that I take time to look at social media to connect, the issue is more where is this ritual actually leading me to?
Some good question to ask yourself are, "Is this "ritual" leading me more toward a deeper reflection of my day, life and relationships?  Is this ritual encouraging me to look within and clean up what needs cleaning up in my day and life?  Is this ritual encouraging spiritual growth and strengthening my relationships?  Or, is this ritual simply filling a void- a hole that can never be filled by an empty, meaningless ritual?
We live in a time where conscious ritual is waning.  My Grandmother used to provide our family with an Easter ritual.  She would go to church and have her food blessed by the priest and then she would come home and create a table of celebration. Celebrating Easter at her home was always a ritual that ushered in Spring. The mood was open, fresh, hopeful and blessed. The food was served cold, there was always a lamb cake, colored eggs and the best china set out.  All of these aspects carry some form of ritual.  They have meaning.
Addiction is another form of ritual served up without meaning.  Any form of addiction is an attempt at serving ritual- including addiction to entertainment.  Any form that does not serve to carry meaning is an empty ritual.  It is like eating junk food; there is no satisfaction and no deeper inquiry.  It leaves us feeling more empty and in search of something more to fill the void.
Rituals do not need to be elaborate.  They can be quite simple such as ending the day with lighting a candle and writing down a list of things that you appreciate in your life or things that you would like to change in yourself.
Rituals are necessary.  The energy of a ritual is an archetype. That energy is there where you want to consciously recognize it being there or not.  The question remains- will you ride the ritual or will the ritual ride you?
Delighting in daily, monthly, weekly, or annual rituals strengthen our life force.  When the ritual is "using us"  it does the opposite – it drains us of our life force energy and continues to keep us asleep instead of waking us up.
The world needs us to wake up now- we can assist ourselves with one tiny ritual at a time.  A ritual is a way of holding your life in a precious container.  After a proper ritual, you can feel ready to offer yourself to the world in a more refreshed, open, stable, generous state of mind.  Ritual can be simple.  Ritual can be effective.  Ritual can change your life.