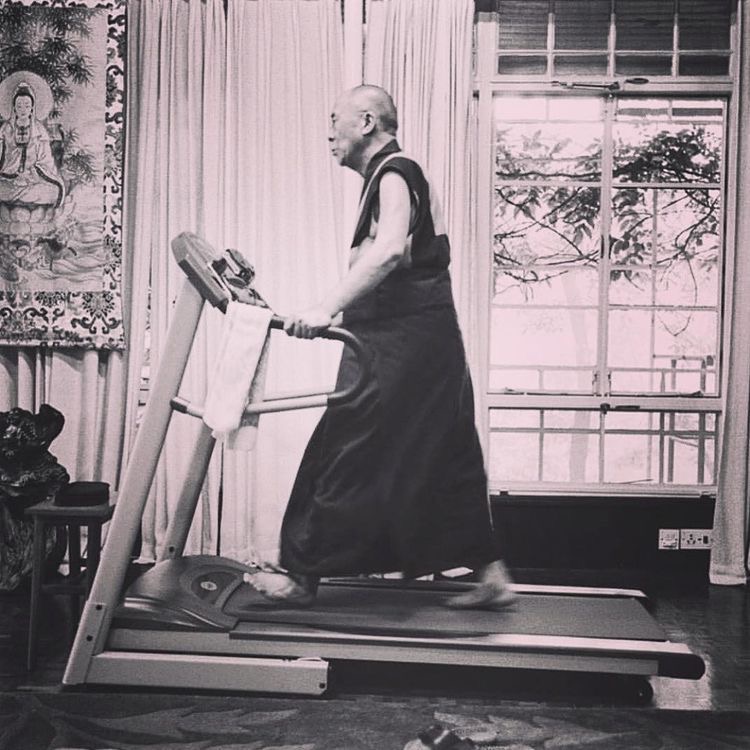 "Everyday, think as you wake up, today I am fortunate to be alive, I have a precious human life, I am not going to waste it.

I am going to use all of my energies to develop myself, to expand my heart out to others; to achieve enlightenment for the benefit of all beings.
I am not going to get angry or think badly of others. I am going to benefit others as much as I can."
-The Dalai Lama
Find the soft spot in your heart. In Buddhism, it is said, that it could be the size of a mustard seed, but as tender and sensitive as a pimple.
Hold that connection to that tender heart of sadness, aka bodhichitta, and contemplate the hope that all beings be well and free from suffering and disease. Imagine a light radiating out from that tender spot, filling the entire world with peace, comfort, connection and well being.

Hold the globe in your heart. 🌍 The ancient teachings of interdependence are becoming clearer than ever. Wish the planet and all sentient beings peace and healing.

Make certain, above all else, that you apply these practices to yourself. 🙏🏻

Bonus Contemplation:
My new puppy, Pepe Le Pew, has been in doggie training boarding school. Let's learn from Pepe as he stays in his quarantine place. Watch his peaceful equanimity as things are being thrown around him, like a 24 hour news cycle. Marvel at his calm when there is running (for toilet paper) and potential panic. (Apologies for the formatting. Just click on the link below… you don't have to press the download button, only the link to see Pepe.)
We can learn a lot from our pets right now. Also, when you are able. Please support local small businesses. Thank you Dog Training with Sue Ellen.https://www.facebook.com/pg/littledogchick/about/