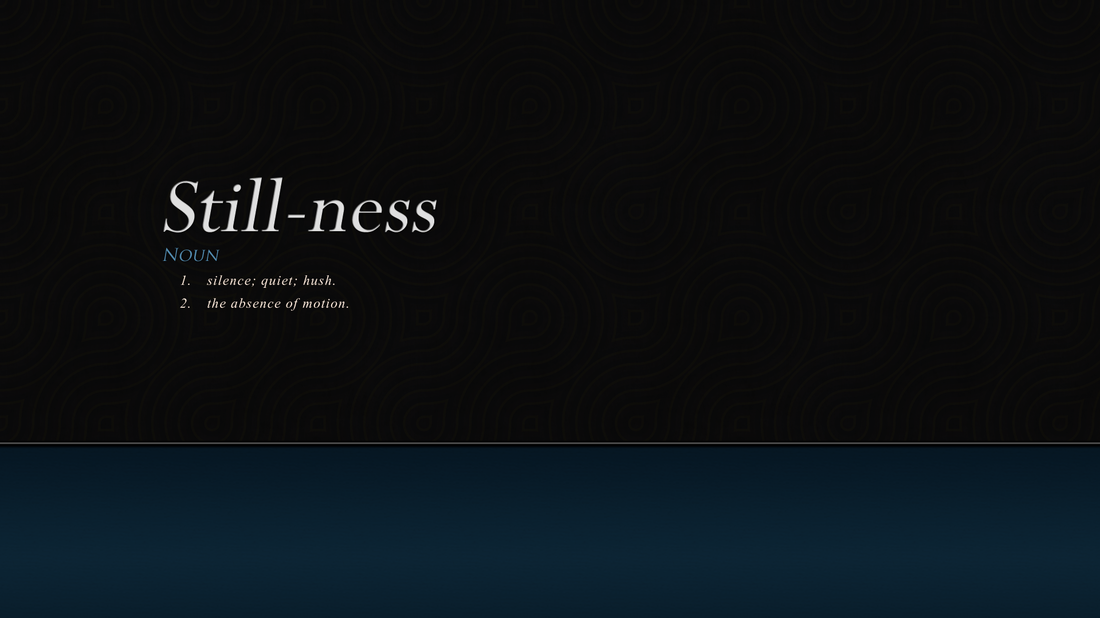 I don't know about you, but my life seems to be overflowing with activities.  I feel like a soccer mom but without a child or a game to drive to.
I think that there is something about the days becoming shorter that actually highlight our speed and activities.  It is as if during the summer months we can actually fool ourselves into believing that we have more space because the sun is supporting the sense of more "time."
What I am noticing lately is that I am not only exhausted, but that the endless list of "to do" and "I will get back to that one day" feels like it is printed in bold font and bright primary colors-
Where did the space go?
Stillness is a practice in the same way that driving around and meeting outer demands is also a "practice."
Meditation is not only sitting on a cushion and following our breath and labeling our thoughts as "thinking" while getting to know about "thoughts" on a more intimate basis, but also- we are meditating ALL of the time.  That "to do" list that you can't stop "thinking" about… becomes your meditation practice.  Why?  Because we are placing our minds on something… the object of our meditation just becomes a list with ink on it.
When we practice meditation, we are encouraged to see our thoughts as an expression of the energy of our minds, but we are also encouraged to not follow those thoughts out of the room but to come back, again and again, to this very moment by using the breath as an anchor to our bodies and this present moment.
Have you ever noticed that when you are on vacation that you mind is calmer?  Did you think that was because the waves crashing on the shore or the birds calling over the calm lake allowed you to not think about your "list?"  Well, in part this is true.  You are bringing your awareness and your sense perceptions to the moment because you have stopped moving.  By staying still, you can appreciate this very moment and realize that there is not much in the way of needing to do something.  We are fine as we are.
Somehow as the sun begins to set sooner, I feel that I have less and less time in my day.  The truth is that I could actually use the natural basic goodness of the season to remind me to slow down and be still.
If the sun can go down sooner, so can I.  I can be reminded that the sun doesn't mind if I finish my "to do" list.  It doesn't even mind if I accomplish anything at all, as a matter of fact.
The sun is my friend.  I can follow it into darkness- into the stillness of the day when we are asked to separate activity from stillness.  Darkness can make us feel manic or we can lean into it naturally and just stop.
I did not create the seasons and somehow they seem to work just fine with or without me.  Today I am choosing to see the days becoming shorter as the perfect teacher and instead of demanding more "time" in the day- I will follow the sun down onto sitting on my meditation cushion and simply following my breath.
In that moment, there is nothing that I need to do.  Nowhere that I need to be.  And no one that I need to speak with.
I will follow the sun into contentment and letting go of the day.   I will follow the sanity of the season and appreciate that stopping is possible and the breath is my support to do it.