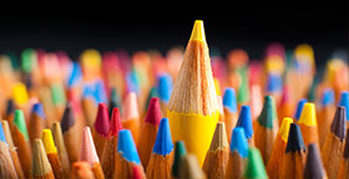 Recently I have been re-reading a book by fellow Jungian Analyst James Hollis.  His book THE MIDDLE PASSAGE is a book devoted to the topic of "Mid-Life" or the middle of life.
Since we are living longer than our ancestors did, midlife becomes an extremely important phase in our growth psychologically, physically as well as spiritually.
When I was in high school my father was in his 40's.  I can remember vividly a conversation that he had with the father of a good friend of mine.  I remember both men laughing as one let on that he had recently taken up learning how to fly an airplane while the other had taken up Crew or Rowing with a group of men.  My father said, "Some men take to water, some to the skies…."   I poked my friend in the ribs as we both giggled and whispered something to each other about "Oh, THEY are in a midlife CRISIS."
For men, midlife can often begin to focus more on physical limitations.  Men may not be able to work out as hard as they had in their 20's or they may develop physical symptoms related to unattended emotional distress such as headaches, back problems, digestive issues, erectile issues and even very serious heart conditions. Men may feel that they have not reached some financial goal that he had in mind.  Sometimes midlife comes on as a kind of "meaningless" depression- like the Talking Heads song Once In a Lifetime~ "This is not my beautiful house, this is not my beautiful wife, my God, HOW DID I GET HERE??"  The lure of a younger less complicated woman may tug at a man's fantasy/erotic strings.  The anima may take on a whole new meaning for a man as he begins to move toward this second half of his life.  Burdened with responsibilities and faced with unattended emotional issues from his past, men are often forced, at this stage of life, to begin to look within.  He may begin to ask the important question,  "What is it that I REALLY want??"    "What is it that I REALLY feel?"
Women, on the other hand,  have our own personal invitation to open at midlife.  For many women midlife means the launching of the children that they have raised OR the necessary confrontation with the fact that they will never be able to have children.  If women have chosen to forgo children in lieu of a career, she may come to find a room of grief awaiting as she says good-bye to her childbearing years.  Women in their 40's find that they are feeling stronger sexual urges than perhaps ever before in their lives.  They may feel a deep need to be "penetrated" by life.  Often, women need help in opening up this longing within themselves- to know that it is powerful and acceptable to have a passion to live that is neither connected to nurturing nor focusing on others.  Quite honestly, this is my most favorite part of the life cycle for women and I know because I am in it!  Something quite magical happens at this stage with women.  I call it the "Let's Get Real" phase.  I once heard a very smart person say that "people pleasers are all liars."   If this is true, then women before entering midlife are generally excellent liars- especially regarding the truth about themselves and what they truly desire.
Essentially, midlife is a time of re-evaluation of our lives.  Sometimes at this time marriages fail.  Couples who came together to have children and to raise them no longer feel compatible with each other.  Divorce does not have to be a necessary outcome at this stage of life, but couples do need to appreciate that the person whom they married 20+ years ago no longer exists.  Space to change and grow into whom we are meant to be need not be the end of a marriage, but often the strain cannot be held within the old container with which the marriage was formed.  A new one must be identified and created if the marriage is to remain a viable one.
It wasn't until I entered my 40's that I even could begin to understand what Jung was talking about when he discussed Individuation.  To Individuate means to become oneself fully- to be whom one was meant to be from that first breath that we took as we entered into this life.  It often isn't until midlife that unmet issues literally PUSH their way into our consciousness viz a viz some of the ways that I have described above.   Hollis beautifully states that "suffering quickens consciousness."   For without suffering we have no need to change or to think about changing.   At midlife an alarm begins to go off that announces that we will not live forever- that our precious human birth is limited- life is finite.
This alarm, if listened to, also holds the possibility of leading the way to being whom we were meant to be without needing to adhere to the "systems" that we needed to belong in order to survive as young people.   Our parents, our education, our religious upbringing, our jobs, our families, our "group think" begins to feel like a tight straight jacket that we must figure a way out of in order to literally survive.   Like Houdini, we can begin to think of inventive and  creative ways to "escape."
I tried to look for images for "Individuation" to put with this post.  I was torn between the one that I chose (this yellow pencil asserting its separation from the "group think") an image of a lonely person in a boat alone on the sea, and a woman doing some kind of heart opening yoga pose toward the sun descending.   Actually, all three images are true.  I chose the yellow pencil because while midlife is, as Hollis writes about, a lonely passage, it is also a very powerful assertion from what Jung calls the Self, to become oneself.   Yes, to individuate is lonely, but on the other hand it is also colorful, creative and alive. It may also connect us more authentically to our relationships with others. We may actually begin to feel less alone the more authentic we allow ourselves to become.   To face the sun setting with an open heart and mind is the beginning of an invitation to drop what has been false and "added" on by others in order to "fit in"- to begin to separate, to divide, to Individuate away so that one can truly come to know oneself in the deepest sense.  To live life on the terms of an inner demand is quite different than following an outer demand.  It is, in its own way, a kind of liberation.  Midlife can be the gateway toward this freedom.