Psychological Energy Medicine Appointments
Psychological Energy Medicine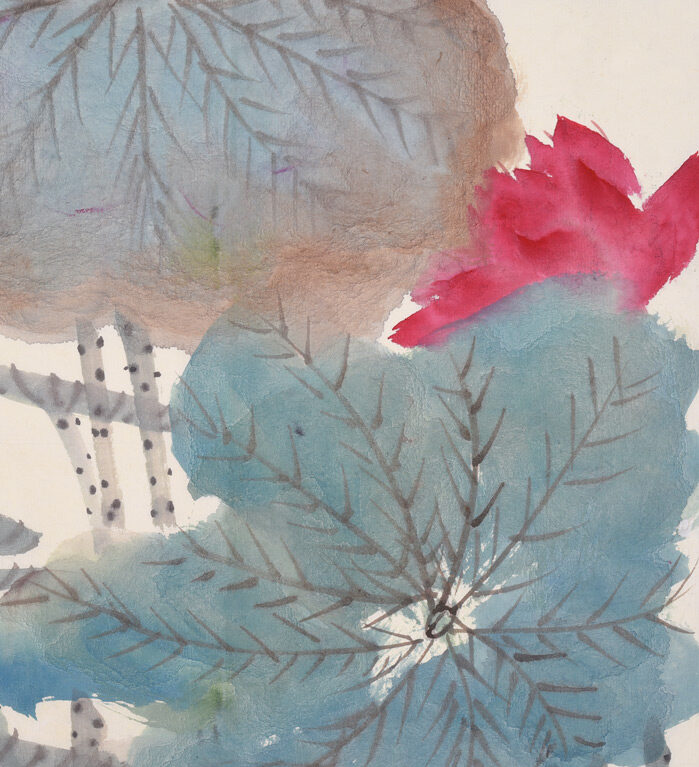 Energy Medicine healing sessions are an additional service that I provide not affiliated with my California psychotherapy license to those who do not wish to enter into long term psychotherapy or want to find deeper healing if they are already or have been in psychotherapy.  Unlike Jungian Psychoanalysis, which is an open-ended therapy that relies on recollection and intellectual and emotional processing that is individual and cannot be paced, my Psychological Energy Medicine has a set number of specific sessions  within its established protocol. Because we are gaining additional insight through intuitive and energetic means, we don't have to rely solely on the timing or natural limits of the mind/ego and its defenses. We also have access to new information that can move us through different levels of self-awareness.
What do I mean? 
In a regular psychotherapy session, you might remember a painful experience from your childhood that has affected you in a hurtful way and we can look at that from different angles in order to alter your perspective and alleviate your suffering. In Psychological Energy Medicine, we begin with the energy medicine session, which can inform us of ancestral influences, inherited trauma/core issues passed down for generations (epigenetics), empathic blending, energy blockages, and more that can explain why a particular pattern keeps repeating (despite your best efforts), or why a certain situation can be so painful – especially in those who are highly/energetically sensitive. Through the process of this work, there can be deeper clarity and insight regarding what pattern has been repeating  for you and why. We then discuss what happened in the session so that you can vocalize your experience and what understanding it brings.
This  is transformational healing work.
We will start by speaking briefly about how you are feeling and what's brought you to this session because it's helpful to have an initial place of focus. Next, while you rest, I will silently work with different systems of your physical, emotional, energetic and subtle body.
You only show me what you are ready to heal. I am not directing the healing process, you are. You are in charge of the pacing of your own healing. When we've finished, I will share with you what I saw and we will talk through what it means. (If you've ever experienced a Reiki energy treatment or acupuncture, the physical feeling of relaxation and energy moving throughout the body can be similar.)
I may also give you "homework" – there may be a request for exploring a specific support group or a visit to see a doctor/naturopath or nutritionist. You may continue to experience after-effects from the session for hours or even days, so I may offer further self-care suggestions. This can be an intense experience and I always want you to feel supported through it.
Healing is a part of a life long journey of self discovery. Psychological Energy Medicine work may be part of a beginning healing process for you, an expediting of healing for an issue that has never found resolution, or a part of an ongoing/opening to understanding of your healing journey.
Psychological Energy Medicine can be very supportive to those coping with:
ancestral trauma
unresolved grief and loss
chronic illness 
My Psychological Energy Medicine Protocol has three specific phases, or layers that I would like to share with you.
I offer the following three packages so that you may choose the depth of understanding and healing that feels right for you right now. You don't have to do it all at once, or all alone.
 The Hummingbird Healing Package
$3200
Nine sessions (once a week over a period of three months) of energy medicine, discovery, and holistic psychotherapy, plus self-care suggestions and between-appointment follow-up
This package is ideal for those who are beginning a path of healing, who are currently in a crisis and/or have felt stuck in their process and who long to go much deeper in their healing and insight.
Phase One: Calming the Crisis (3 sessions)
Phase Two: Healing the Wounds (3 sessions)
Phase Three: Deeper Understanding With Extra Support (3 sessions)
Due to the extremely high demand for psychotherapy, I am currently unavailable for Energy Medicine appointments. I look forward to adding this service back to my list of offerings soon. Click here to learn about my other services that may be just right for you.
"I have done lots of energy work and lots of psychotherapy over the years. Really, lots. So I felt like I knew what might be possible in working with Katharine. I was wrong. In a single course of three energy healing sessions with her, I had insight I never could have accessed otherwise, and the healing to match. And I felt so cared for, throughout - the whole thing was INTENSE, but she tempered that with her gentleness and compassion. I'd come to her because a particular relationship/situation in my life was causing me profound grief. The getting-up-in-the-night-to-sob-on-the-bathroom-floor-secretly-for-two-hours kind of sadness. And what I did with Katharine completely resolved it for me. I had believed this was a pain I would carry with me my whole life (that she might lessen a little), and now I feel cleanly released from it. And I want everyone to know that such a thing is possible. By the end of our nine sessions, not only was my depression eliminated but I had a new understanding of my purpose in this life."
"I am so grateful that I found Katharine. I had been having issues around an image in my mind - like a constant movie that would not leave me alone. It frightened me. After a remote healing session with her, the 'movie' stopped playing in my head. It was gone. It just stopped. I have no idea how this works, but all I know is that talking about this 'movie' did not end the agony that I felt. After a few more sessions I felt free of the anxiety and fear that I seemed to have for a very long time. I finally felt like I could breathe."
"When I first met Katharine, I was tortured by my anxiety. I was on a high dose of medication that no longer seemed to be working. I needed another method of healing. I was able to work through my anxiety and at the same time reduce my medication. I am truly grateful to Katharine for this incredible and life changing experience." ~
"I worked with Katharine to heal a particular fear I had that was robbing me of experiencing joy. I can't even explain how paralyzing it was. It felt like certain burdens weighed on me every single day. Katharine didn't heal this for me, she worked her magic and facilitated me seeing that I could heal myself. That was about 9 months ago. Since then I do not spend one waking minute of my life worrying about this issue any longer. It is as if the concern/obsession of mine just floats through my mind and then moves right along out. No fear attached whatsoever. I cannot thank you enough for this help. This healing has truly helped me to succeed in my business."
"I am so grateful to have had the opportunity to work with Katharine. This experience has changed me in profound ways, helping me to understand how family history is in our DNA. I had no awareness of this. Katharine has unlocked those doors and healed so much sadness and pain that I was living with. Without doubt, I am a very different person now, no longer harboring anger, shame and guilt. My understanding and acceptance of myself has changed in such positive ways. I have now a feeling of lightness and openness that was lacking before and a new sense of optimism and excitement about the future. It is thrilling to feel that way! Thank you for your gentle loving guidance and care through this 9 session process. It's been the best thing that I have ever done for myself, EVER!"
The Sage Healing Package
$2200
Six sessions of energy medicine, discovery, and holistic psychotherapy, plus self-care suggestions and between-appointment follow-up
This healing package works best for those who may have just begun a personal path of self discovery or for those who long to go deeper in their healing process.
Phase One: Calming the Crisis (3 sessions)
Phase Two: Healing the Wounds (3 sessions)
Due to the extremely high demand for psychotherapy, I am currently unavailable for Energy Medicine appointments. I look forward to adding this service back to my list of offerings soon. Click here to learn about my other services that may be just right for you.
"I signed up for The Sage Healing Package with Katharine. She gently guides you into a relaxed state where she witnesses you healing yourself on very deep and profound levels. I was struggling with career choices as well as anxiety about my financial situation. After each session I felt lighter and much less anxious. She witnessed the old wounds that I had been carrying with me unconsciously that went back for generations, ancient family karma, so to speak, that I could not have worked out on a conscious level. Katharine trusts in the body's wisdom and goodness to actually heal itself. I don't quite understand how it works, but that is the beauty of her work. It bypasses that need to "think" and "understand" and gets to the heart of ourselves. I feel after working with her a kind of freedom from my own compulsive habits, self sabotaging behavior and many, many negative beliefs and perceptions that I have had about myself and others."
"I came to Katharine with acute depression, feeling lost and completely out of control of my life and my emotions. After 6 energy balancing sessions, I went from feeling completely swept by outside forces to a place where I had more choice in how I reacted and responded to any given situation. I came back to my center, rediscovered my personal power and found an inner peace that I'd been longing for all my life. I made significantly more progress in two months with Katharine than I had in years of traditional talk therapy."
"I was referred to Katharine 5 years ago for energy healing work and haven't stopped going since. I came to her after a significant loss in my family- a suicide. I could not understand why this family member had wanted to take their own life. Because of my confusion, my grief was prolonged seemingly for years and years. After completing her Hummingbird healing sessions, I not only gained valuable insight and clarity into the loss of this family member but I was also able to understand it in a much larger context of my own life. I felt a long time burden of guilt lifted from me and I was able to actually understand some gifts that have emerged due to this loss. My healing has helped me to grow and to become much, much more passionate about my own purpose as a physician. I always leave her feeling so peaceful inside. I continue to see her for "energy tune ups" as life and stresses keep on happening. I can't say enough about her and her excellent work that she does."
"I have been traveling from San Diego for energy healing work with Katharine. I was introduced to her work from a friend of mine in Los Angeles. I cannot express my gratitude enough for her and what she does. She is extremely gifted and gentle. Aside from helping me with depression after my divorce, she has given me so much terrific advice about my life in general. Problems I've dealt with for years are seriously gone from my life, thanks to her and what she does."
The Turquoise Healing Package
$1200
Phase one: Calming the Crisis
Three sessions (within a month) of energy medicine, discovery, and holistic psychotherapy, plus self-care suggestions and between-appointment follow-up
This package works best for those who have already been in some form of therapy and already have some insight into their patterns and would like resolution with a particular issue. We would focus the three sessions on one or two very specific issues.
Due to the extremely high demand for psychotherapy, I am currently unavailable for Energy Medicine appointments. I look forward to adding this service back to my list of offerings soon. Click here to learn about my other services that may be just right for you.
"I had the privilege of receiving energy work from Katharine. I had been feeling very "blocked" with my health and goal of weight loss. I have lost a significant amount of weight but have been at a major plateau for a few years now so I felt very defeated in not reaching my desired weight goal. I have experienced unexplained health issues and left feeling frustrated in not reaching my health goals despite all my effort. In just 6 sessions, I am a changed person! Through Katharine's energy work, she was able to pull trauma from deep inside of me. I have done much work around the trauma but clearly she was able to tap into the unresolved healing of the trauma that still existed which I was not even aware of. She was also able to identify dietary issues affecting my overall health which I too was unaware of.It is hard to put into words the changes that I feel. During one of the sessions, I could feel energy working through my body and something being pulled out from my center. In another session, I could also feel energy radiating through my chest and head. This energy felt both releasing & healing. I am now one week after my sessions and I have lost 12 lbs and feel amazing! Through Katharine's feedback, I have made several dietary changes. I feel a sense of being 'unblocked' and 'healed' in a way I never have before. I am very grateful for Katharine's work and to be finally free from what was blocking my energy!"
"Healing work with Katharine was an important, meaningful and FUN experience for me. Through it I was able to let go of traumatic and negative energy that over a decade of psychotherapy had allowed me to name but never helped me to actually release. Katharine is both gentle and strong. Her knowledge and dedication to being a catalyst for emotional and spiritual healing provides a safe space for personal growth and transformation. Especially for highly sensitive intuitive people, like me."
"I had issues with procrastination and my wife wanted me to get some help. I was not interested in going to therapy. I cannot explain how this actually works, but it does. I signed up for the Hummingbird Package. After the nine sessions I am not only not procrastinating any longer but also I decided that I wanted to work on issues about needing control. Katharine's insight helped me to connect past trauma and my need for both procrastination and control. Today I feel more open to letting things happen naturally. Also, I feel much more focused and can accomplish things in a much more timely fashion. The package was a great compromise. My wife seems much happier too."
"In the past 25 years, I have experienced healing by just as many energy practitioners, including shamans. Katharine has extraordinarily powerful connections to spirit and healing energy. Each session with her renders positive shifts in my life by clearing energy blockages and offering insights to help me to move forward."
"I find Katharine to be very real, grounded and direct. She combines a kind of deep wisdom, spiritual knowledge, and intuition that has guided and helped me walk through some very dark times. She is one of the most straight forward people that I have ever met. This directness is a quality that I appreciate about her. In other words, she tells it like it is. As a yoga teacher I needed someone to help me face shadow work. I can promise that her work with you will be deeply transformative and life changing no matter where you are in your healing journey."
"Katharine provides a warm, safe and nurturing environment for this kind of exploration of difficult issues.  I am grateful for her sensitivity, compassion and insight.  I can't express my high recommendation enough for this process of energy healing and the fascinating things that it reveals.  Thank you, Katharine!"
Not Certain Psychological Energy Medicine Is The Best Holistic Psychotherapy Care For You?
Take A Private Online Self-Assessment.
Would You Like To Begin Psychological Energy Medicine Sessions?
Click below and we can schedule a package that feels right to you.